Passionate about making things,
that makes an impact
Hello, My name is Abdul Shameer. I'm a UI/UX specialist based in Dubai with over 6 plus years of work experience. I love to take a thought and an idea and convert it into a tangible design that people, clients, and users fall in love with. I have worked with top clients in the industry & many exciting startups. I have designed for different sectors, devices, and platforms which taught me to think about all aspects of interaction.

Websites, Mobile Apps, Design, and technology may be getting increasingly complex, but one thing remains simple – that is how the user feels is always the key. It's the humans we're designing, developing, and selling to. They're at the epicenter of everything we do. That's why it's so important to pay attention to their needs.

I will come up with creative and effective solutions that help you succeed. But I like to push boundaries and take things a step further, to deliver products that will really make you proud. I believe in the power of design.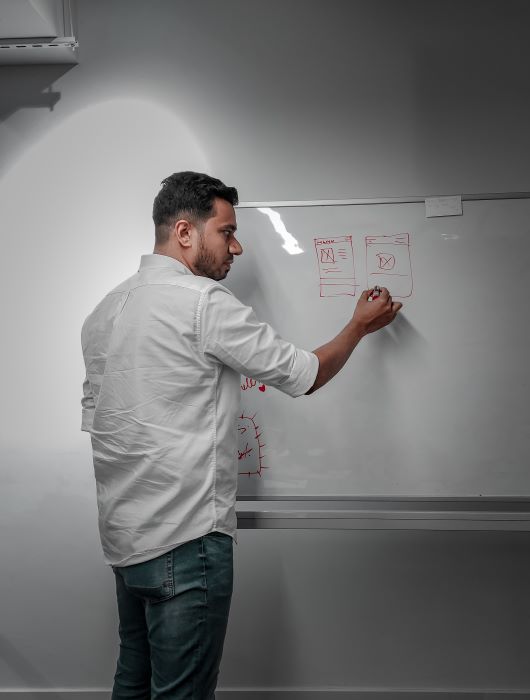 Mobile First Design
Responsive Website Design
Site Maps
Workflows & User journeys
Wireframing
Interactive UI Prototyping
Product Design (ios & Android)
UX Research
Interaction Designs
Social Media Branding
Online Campaign Designs
Digital Creative Presentations
Brands I've worked with
I work with tech startups, businesses, entrepreneurs and Government entities in both UAE and India.
I have help them to create simple, meaningful, human-centered solutions.